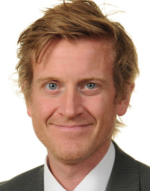 Dear applicant,
Allow me to extend a warm welcome from all governors, staff and students of Scalby School.
I was delighted to be appointed Head of School and while any Head will say their school is special – I truly believe Scalby is.
It is hard to encapsulate in words the full dynamism and vibrancy of our school. We are hugely proud of our students and privileged to serve them and this community. We see it as our professional and moral duty to prepare them as individuals to play their part as active citizens – rounded and centred and aware of all they might contribute to the world. In practical terms, this commitment is manifested in the lessons we deliver, the extra-curricular opportunities we offer and in the wider opportunities we promote.
Scalby is a school with a strong academic tradition but we are equally committed to the Arts, to sport and to collective and individual achievement beyond the classroom. Our annual productions held at the Stephen Joseph theatre are testament to this, and over the years we have seen productions of Macbeth, Romeo and Juliet, Our House to name but a few.
We have developed and benefited from our partnerships within Coast and Vale Learning Trust, Scarborough Teaching Alliance and local secondary and primaries – a few reasons to join us!
In recent years enormous strides have been made to further increase learning standards. This hard work has seen results improve consistently and led to Ofsted rating our school as 'Good' in 2012 and in 2019. I truly believe we are a school with highly effective teachers and support staff producing outstanding outcomes for our students.
I hope you can see that this is an excellent time to join Scalby. If successful you will join a staff team of wonderful professionals who have ambition for our students and for themselves. I take pride in ensuring colleagues receive opportunities to develop their skills and experiences – and we have an enviable reputation for delivering high quality professional development.
I hope that you will take the time to come and see and experience for yourself the warm and welcoming atmosphere which makes our vision a reality.
Good luck with your application.
Chris Robertson - Headteacher